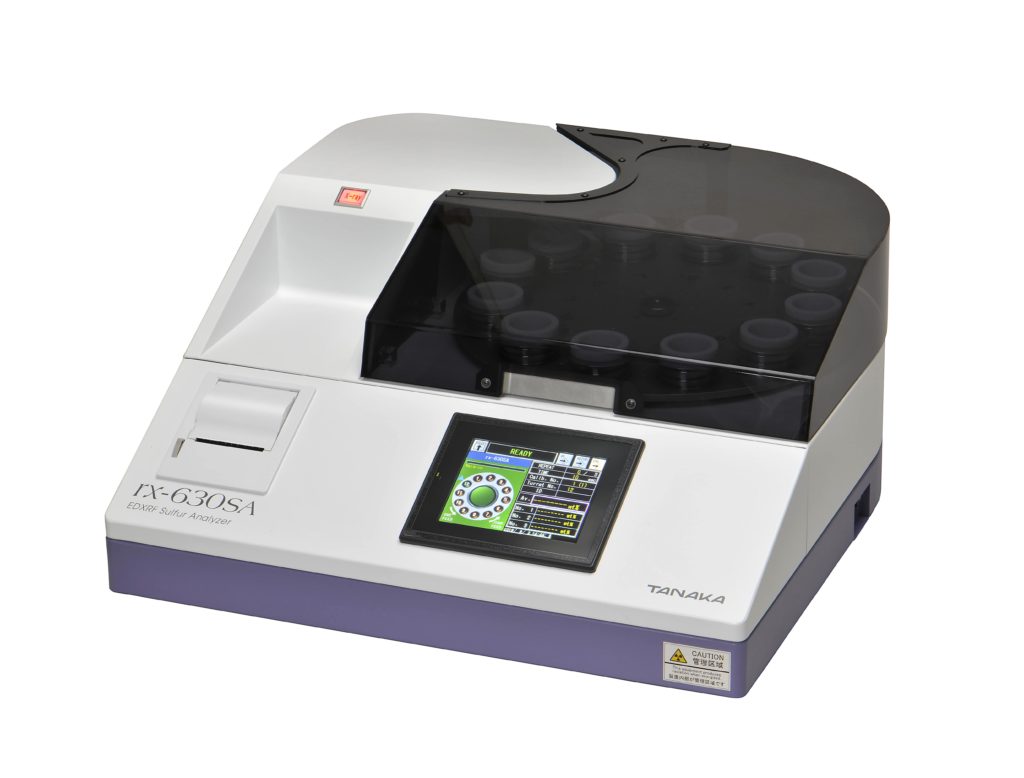 rx-630SA determines total sulfur in petroleum products using energy-dispersive X-ray fluorescence (EDXRF) method, which is a quick, non-destructive, and economical method. rx-630SA does not need helium gas and vacuum pump (Only AC power cord is needed). The C/H correction calibration curve has been set at the factory, and operator does not need to make a calibration curve for every product type.
Once a sample is set, the total sulfur is determined automatically in 300 sec (typical).
rx-630SA is equipped with a 12-positions carrousel for higher productivity, and color touch screen for intuitive operation.

Specifications
| | |
| --- | --- |
| Test Methods | ASTM D4294-03, ISO 8754, JIS K 2541-4, etc |
| Type | 12 positions |
| Range | 15 mg / kg (LOD) to 6.00 wt % |
| Size ( W x D x H ) | 560 x 560 x 270 mm |
| Weight | 27 kg |
| Power Consumption | AC 100 to 240 V 200 VA (max)  50 / 60 Hz |