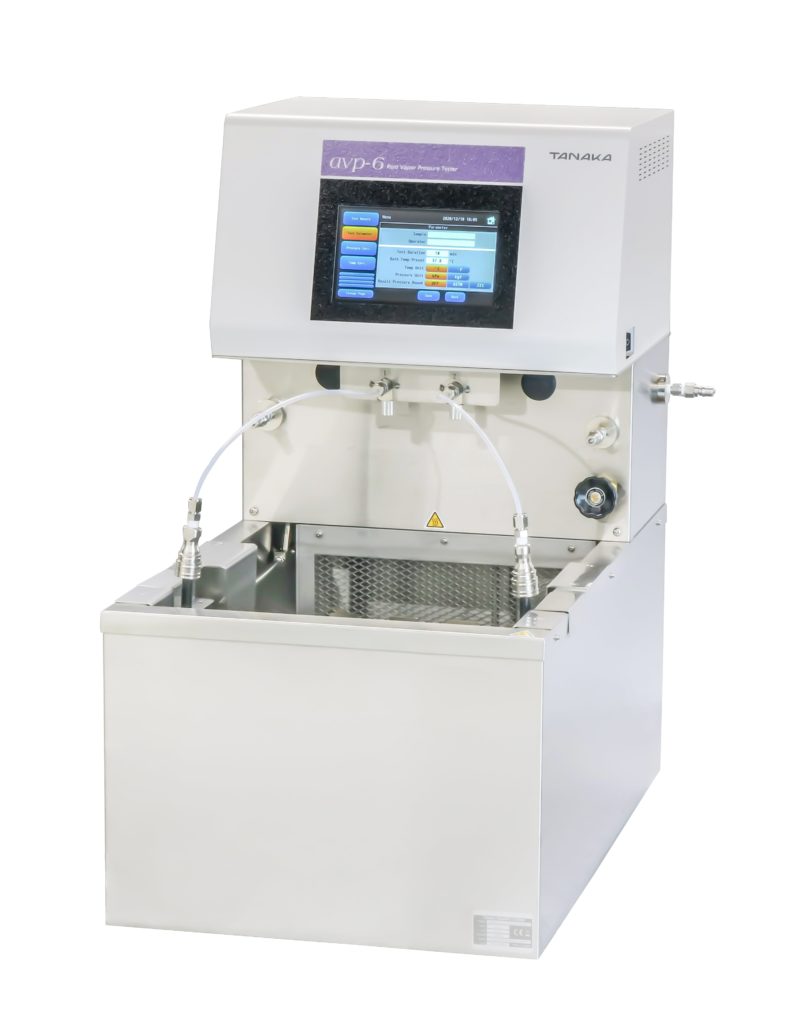 Model avp-6 automatically measures Reid vapor pressure (RVP) utilizing a miniaturized cylinder.
While ease of operation and smaller instrument size are achieved with the smaller size cylinders, test result precisely agrees with that of the regular size Reid cylinder.
The new feature of avp-6 is that while maintaining the test accuracy of the conventional AVP-30D, a touch panel has been adopted to achieve smooth operation.
Compact size: Width is merely 400mm.
Reliable / efficient see-saw shaking mechanism.

Specifications
Test Methods
ISO 3007, ASTM D323, IP69, etc.
Type
bench-top with 2, 3, or 4 Demi-size cylinders
Range
0 to 196kPa (2kgf/cm²)
Display
7 inch TFT color LCD Touch Panel
Cylinder
stainless steel bomb with approx. 60% in length and 30% in volume of regular Reid cylinder
Size (W x D x H)
400 × 600 × 740 mm
Weight
45kg
Power Consumption
AC 100 to 120 V 1,700 VA (max) 50 / 60Hz
AC 220 to 240 V 1,400 VA (max) 50 / 60Hz
Option
Digital Manometer, Handy Air Pump