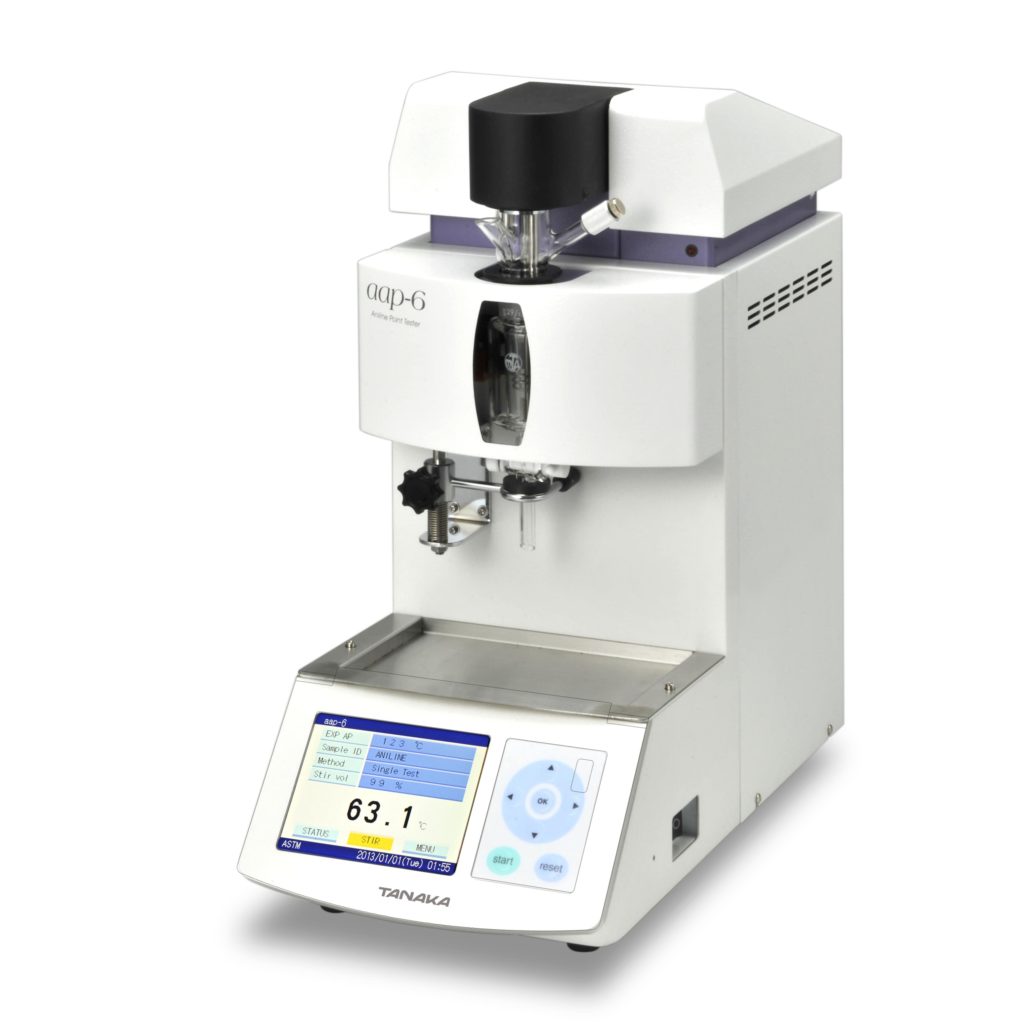 aap-6 automatically determines aniline point for wide range of samples.
The use of special infrared detector gives the instrument it's ability to see through dark / opaque samples such as power generation fuels and marine diesel oils.
The measuring cell can be easily removed and placed on an analytical balance for weighing viscous samples which are solid at ambient temperature.
The measuring cell can be cleaned without disassembling, which makes the cleaning easier and safer.
Due to safety concerns with aniline, ISO has developed a new test method (ISO 21493) where the aniline is replaced with a much safer reagent p-anisaldehyde and the test is defined as the turbidity point. The method also provides an equation which enables the user to calculate the aniline point equivalent based on the turbidity point. Tanaka and aap-6 were heavily involved in the ILS for developing this method. The aap-6 is now equipped with the ISO 21493 mode where the instrument will run the replicate tests according to the repeatability defined in the ISO method.

Specifications
| | |
| --- | --- |
| Test Methods | ASTM D611, ISO 2977, ISO 21493, etc. |
| Samples | transparent or opaque / dark (< 8.0 on ASTM color scale) petroleum products |
| Range | ambient to 170°C (338°F), below RT with optional jacketed cell and external chiller. |
| Sample cell | modified U-tube |
| Detection | by photo-electric detector |
| Size (W x D x H) | 230 × 455 × 685 mm |
| Weight | 15kg |
| Power Consumption | AC 100 to 240 V 200 VA (max) 50 / 60Hz |